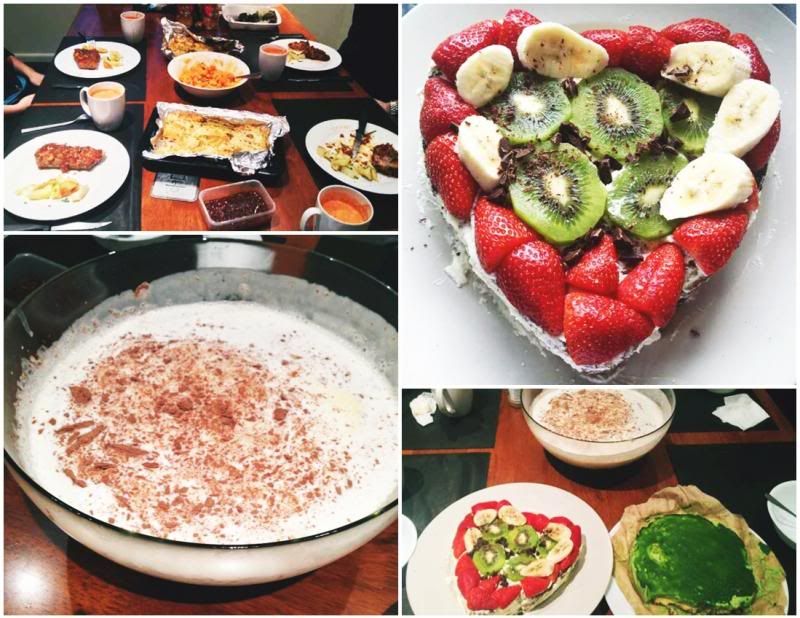 Yesterday was my very first time celebrating Easter at Phoebe's place. We supposed have our groceries shopping on Good Friday BUT we totally forgotten that all shops were closed on that day! Kelly was last minute bought the LAST two packs of pork ribs at Coles. Phew! That's possible turn out instant noodle for our main meals if all the pork ribs sold out in the supermarket.
Kelly made marinated pork ribs which taste absolutely nice. I baked zucchini fries and sweet potatoes with bacon, spring onions and sour cream. Seems like most of them like the baked sweet potatoes! For desserts, DC made his favourite trifle. Cudos to Phoebe first time attempted making Matcha mousse which turned out not too bad, just the fact that it tastes weird when greek yogurt is part of the ingredients. Not to forget, the Matcha sponge cake looks so pretty and decorated by Kelly.
The photogenic Phoebe =)




Hope everyone has a good time during Easter break!